TONS of projects and inspo going around this week. Make sure you head over to May Arts to check out the awesomeness and I am sure there is a giveaway over there, too ;)
But first I want to mention really quickly a fun Birthday Bash going on over at
Paper Secrets
.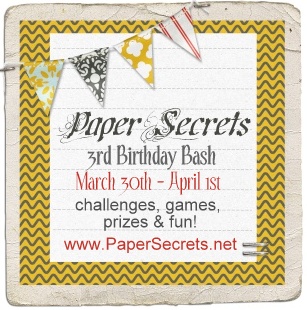 So ...now for the good stuff...RIBBON AND STAMPS!
I have a layout for you today using some May Arts Burlap string and SSS stamps. I looooooooooove this burlap string so much that I sleep with it at night. hahaha, JK! You can't go wrong with it...it threads buttons beautifully and when you tie it in a bow it stays! I know ...it's the little things.... ;)
I took a few step out photos for you to show you how I wrapped the burlap string around the heart.
First, put some Score tape on the back of the heart. (I just drew a heart shaped and cut it out)
Then, just wrap the string around it and adhere to the back.
Flip it over and adhere to your layout and you are done!
I used a mix of sets on this layout....
Papers from Cocoa Daisy kit...include BasicGrey and Fancy Pants.