Today is Be Inspired Wednesday @ the
Cuttlebug Challenge Blog
and this week we focused on
Easter! It is so crazy to think that Easter is right around the corner. I did spy some daffodils popping up in the front yard so that makes me happy! And I got to run outside again yesterday, too. This week is 4 miles, then 3 miles, than 5 on Saturday. ACK!
On a Quick note...make sure you check out the give-a-way here at myStampBOX!
So here is my card for the Cuttlebug Challenge. I cut out an Easter Egg shape from cardstock and then punched circles with my CM circle punch (that thing is the first scrappy thing i bought so I get sentimental when I use it) using Webster's Pages NEW Lullaby Lane papers. Once I punched the circles, I embossed them using different folders with my Cuttlebug. Next, I made a tag, stamped the sentiment with a myStampBOX stamp, added lace and a pin. Oh and I can't forget some SavvyNSassy lace on here, too!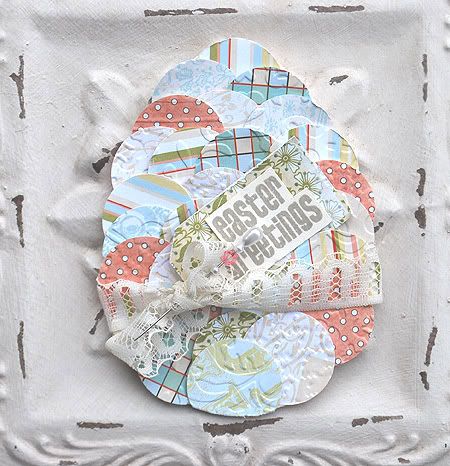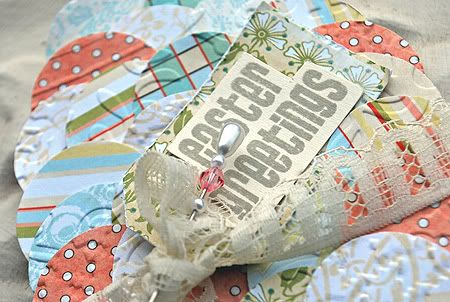 Hope to see you over at the Cuttlebug Challenge blog this week! GREAT prizes to give away this week!